Welcome to issue number one hundred and seventy-three of Hashtag Jakarta EE!
I wrote in Hashtag Jakarta EE #172 that presented How To Be a Responsible Open Source Cicizen at the Java Heroes Mini Conference in Singapore last week. Take a look at this amazing drawing by Jérôme Bourgeon that summarizes the talk in one picture!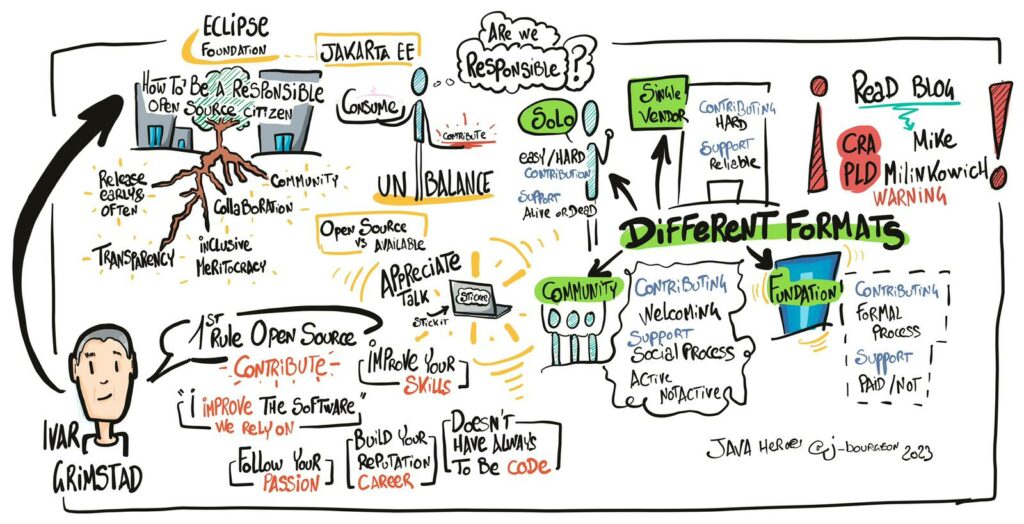 Related to the topic of this talk is the letter from thirteen open source bodies (Eclipse Foundation included) to the EU asking the European Commission to reconsider parts of the proposed Cyber Resilience Act (CRA). Check out the blog series by Mike Milinkovich to learn more about this topic.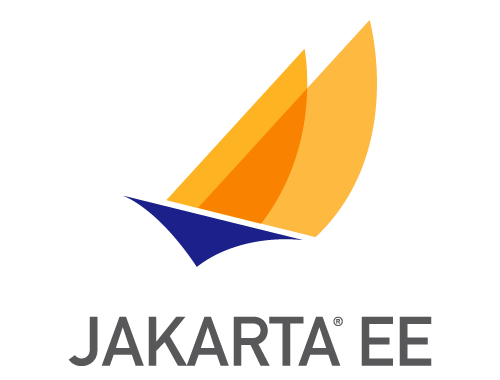 The Jakarta EE Platform continues its journey toward Jakarta EE 11. The team has now started collecting the issues to get a feel of the scope of the release. Check them out, and feel free to add anything you think is missing. The issue list is discussed in the weekly Jakarta EE Platform calls.
The input that was gathered from the community using the Jakarta EE 11 Discussion document also needs to be converted into GitHub issues. Please help out with this task. Keep in mind that if it isn't present in the GitHub issue tracker, it will likely not be discussed and has less probability of making it to the release.
I am currently on my way to Great International Developer Summit (GIDS) in Bangalore where I will present Modern and Lightweight Cloud Application Development with Java and Jakarta EE. It is my third time speaking at GIDS in Bangalore, and I look very much forward to this trip!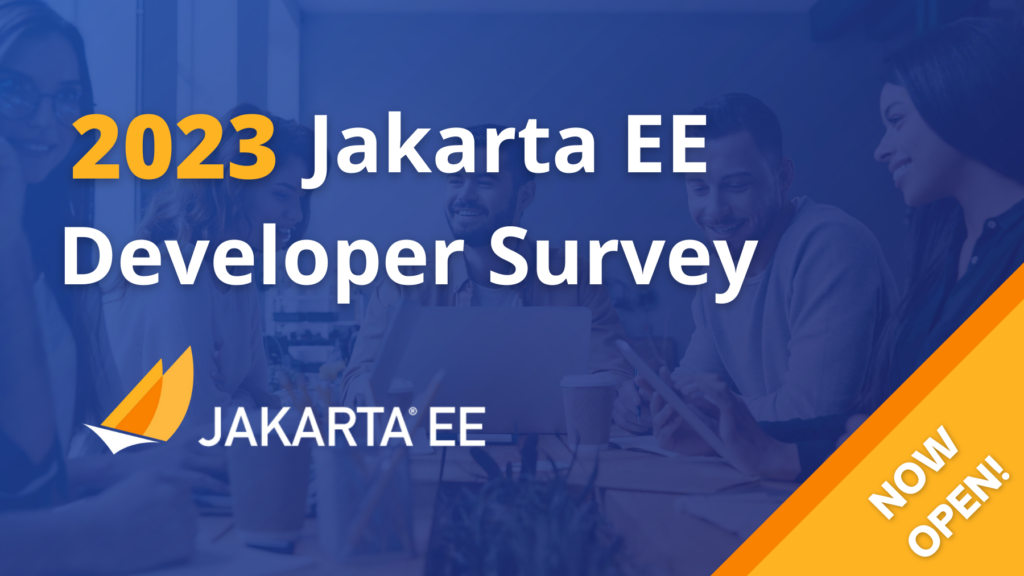 If you haven't responded to the 2023 Jakarta EE Developer Survey yet, it is still open and will be open until May 25. There is no need to wait, take a couple of minutes and provide your valuable insights.