Welcome to issue number one hundred and thirty of Hashtag Jakarta EE!
This week, I was back in Kraków for Devoxx Poland. I have been to most Devoxx conferences before, but this was my first visit to Devoxx Poland. It is a great conference at the modern Kraków Congress Center close to the city's center. I'll provide a write-up of this conference in the coming days.
So, Jakarta EE 10? Are we there yet? Due to travel and Midsummer this week, I'm not 100% up-to-date on the status, but the last I saw, the Jakarta EE Platform, Web- and Core Profile are very close to being ready for release reviews. Hopefully, we can get them moving in the upcoming week.
Talking about the upcoming week, we will have a Jakarta EE 10 Release Celebration on Tuesday.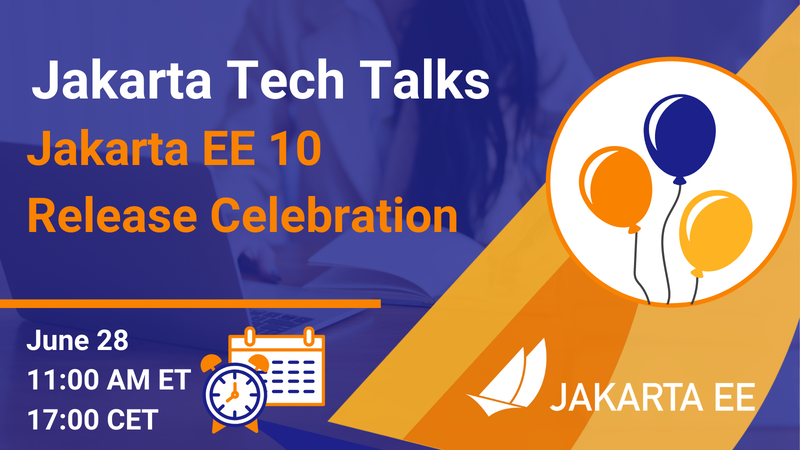 We will have some fantastic guests giving their views of Jakarta EE 10. Join Shabnam Mayel, Tanja Obradovic, and myself with special appearances from Adam Bien, Rudy de Busscher, and Scott Stark.