Welcome to issue number one hundred and twenty-four of Hashtag Jakarta EE!
One of the objectives of Jakarta EE 10 is to make sure that applications run as expected on both Java SE 11 and 17. That means that the Platform TCK must be passed by compatible implementations on both Java SE 11 and 17.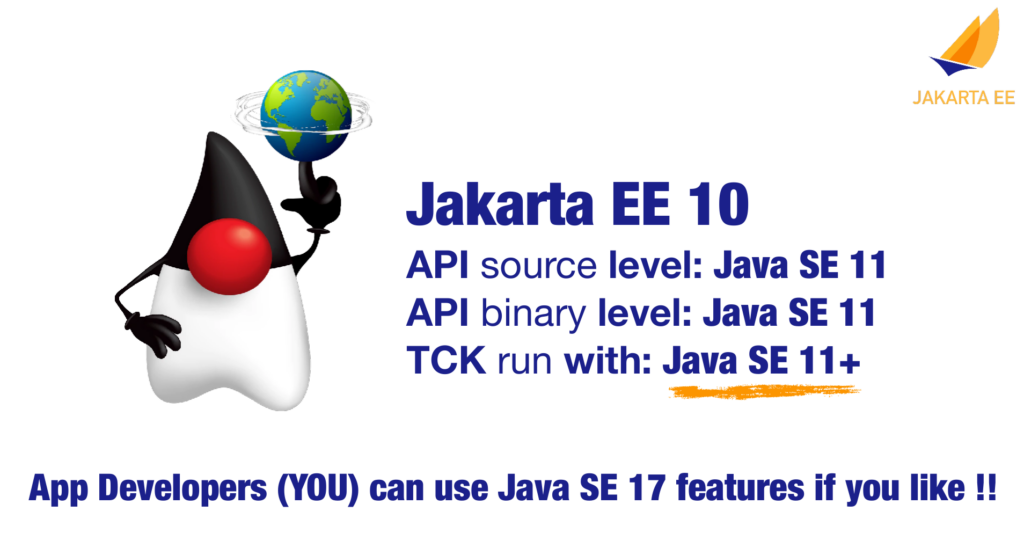 Currently, Eclipse GlassFish is getting closer to passing the TCK on Java SE 11, and there is still some work remaining for Java SE 17. The Jakarta EE Platform team discussed this in the weekly call last week and decided to push the release date out a month. The new target date for the Jakarta EE Platform specification to enter its release review is June 9, 2022. This means that we will still be able to deliver Jakarta EE 10 as promised in Q2, 2022.

Last week, I presented Jakarta EE 10 at GeeCON 2022. Read my summary of the event, including a morning run with Otavio. If you weren't able to attend my talk, I have good news for you. I will be back in Kraków for Devoxx Poland 2022 in June.