The 2022 elections for the Java Community Process (JCP) Executive Committee (EC) have started. The ballot will be open for voting between November 1 and 14.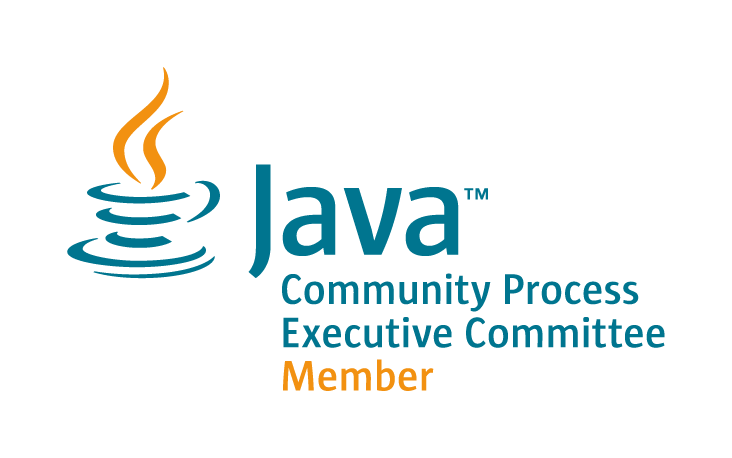 The Eclipse Foundation has been participating in the JCP Executive Committee since 2007 with the primary goal to represent the interests of the open-source community, and for independent implementations of Java specifications.
I am currently the primary representative for Eclipse Foundation on the Executive Committee, and will also be continuing as that if we are re-elected. Prior to that, I served to terms as an individual holding an associate seat.
A Vote for Eclipse Foundation is a Vote for Open Source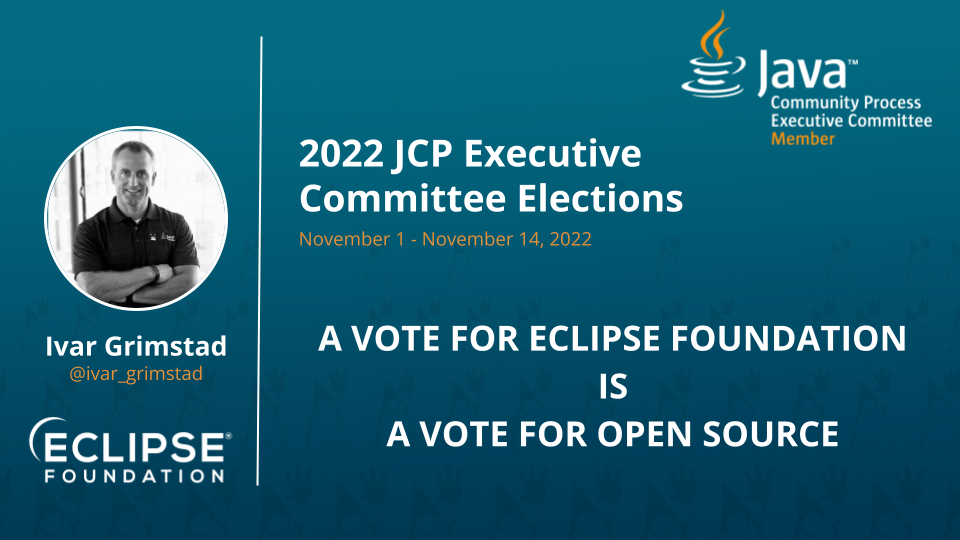 Check the JCP elections website and follow @jcp_org on Twitter for announcements.