Øredev is a well-established conference that has been around since 2005. As you may see from the beautiful social card created for my talk, the theme for this year was Alice in Wonderland.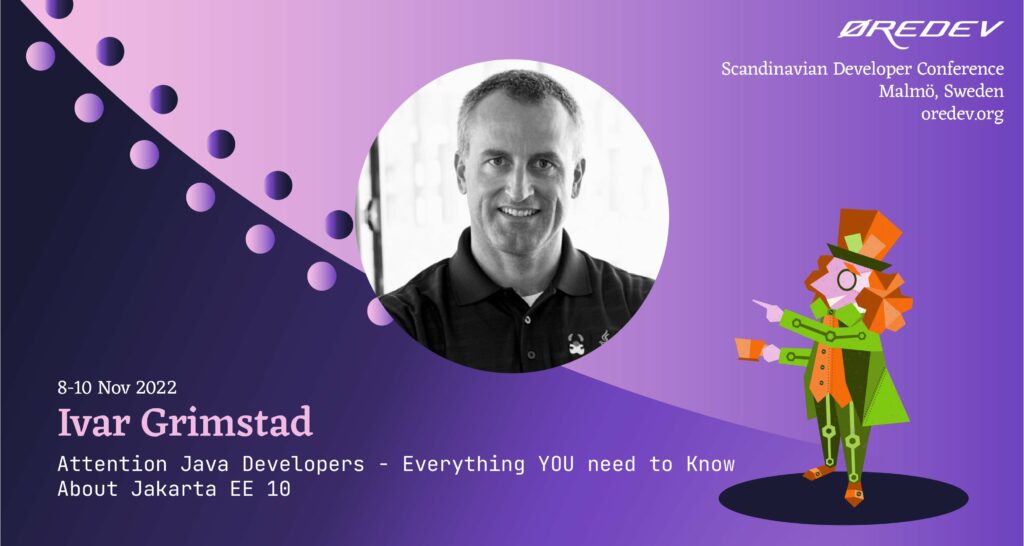 The conference was, as always true to its theme. The room I was assigned was called Upstairs and was located upstairs. Next to it, there was a room named Downstairs but was still located upstairs. Confusing? Well, luckily enough the conference website had a locator map and I guess the attendees figured it out since I had an almost full room for my session.
Check out the slides for my talk titled Attention Java Developers – Everything YOU need to Know About Jakarta EE 10.
As most of you know, getting decent coffee can be a problem at most conferences. Øredev is an exception. There is a barista in the corner of the exhibition floor that brews the most exquisite coffee. They do charge a little for it, but one of the perks of being a speaker is that you get it for free by showing the speaker badge.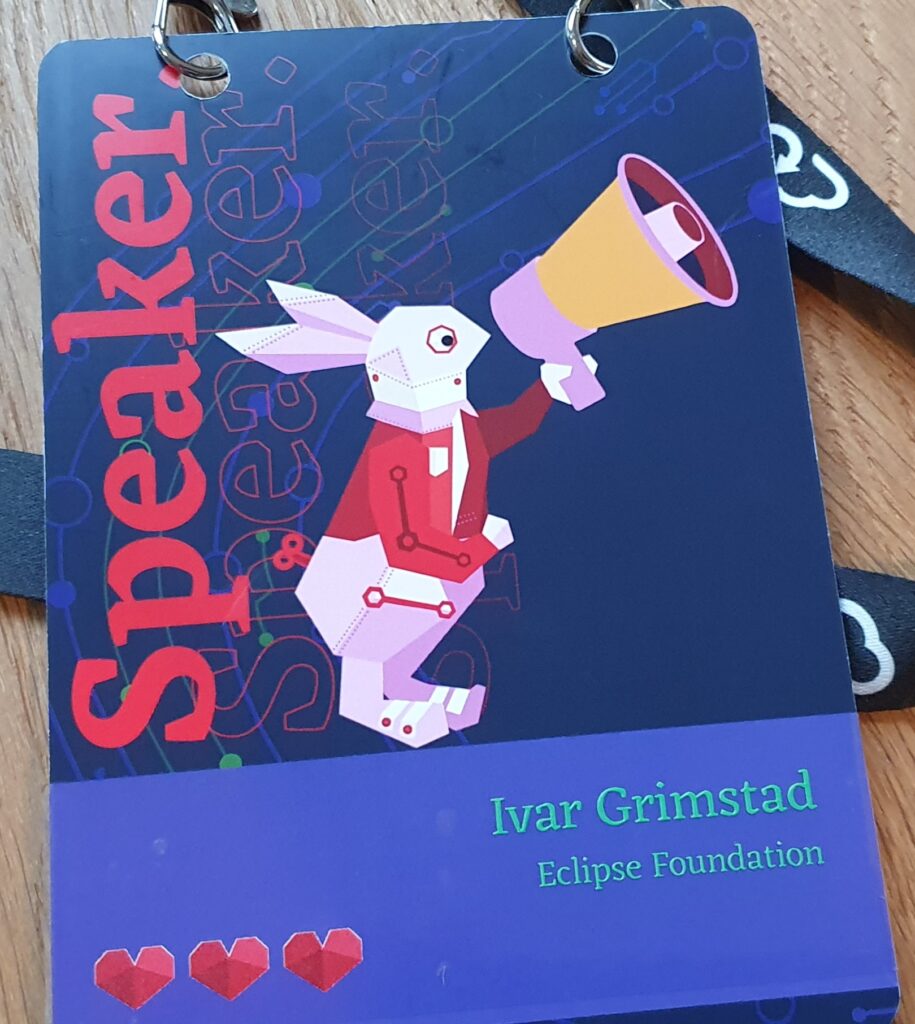 As speakers, we are also invited to a speaker dinner in the splendid Malmö City Hall. A nice way to start the conference week!