The Eclipse Foundation is planning on removing a few deprecated components from eclipse.org-common in an effort to reduce our code base for www.eclipse.org.
We are using Bug 526827 - Fall clean up of eclipse.org-common to track the following tasks:
I believe this "clean up" exercise is our first step towards the execution of my long term plan for migrating our code base to follow recommendations from the PHP Framework Interop Group. I will be writing about this subject in a future blog post but for now, you can take a look at Bug 496514 - PHP sites maintained by the EF should follow recommendations from the Framework Interop Group.
Bug 468336 - Remove support for the Nova theme in eclipse.org-common
During the summer of 2014, my team was responsible for implementing the redesign of www.eclipse.org via Bug 432342 - Eclipse.org Website Redesign 2014. We created a new look and feel called Solstice and since then, we've been busy migrating all of our web properties.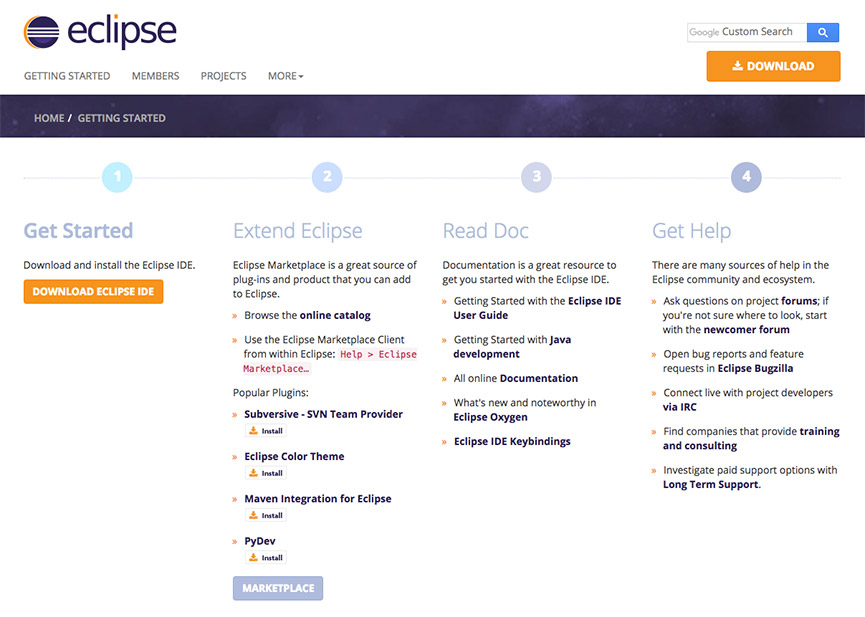 Today, I am happy to announce that it's finally time to retire the Eclipse Nova theme. We are planning on removing the Nova theme from eclipse.org-common on December 5th, 2017.
The Solstice look and feel will become the default theme for all web pages that are currently being served with Nova.
This change will be affecting the following websites:
Please use Bug 468336 - Remove support for the Nova theme in eclipse.org-common to discuss any concerns regarding this change.