The Open IoT Challenge has received an incredible amount of interest so far, and it is 45 projects in total who entered the challenge! They now have about a month to work on their solution and demonstrate why they deserve to win.
We expect all the challengers to document the evolution of their projects and it will be interesting to see the variety of technologies and open-source projects being used.
You can follow what is happening thanks to the Tumblr that we created for the occasion: http://openiotchallenge.tumblr.com.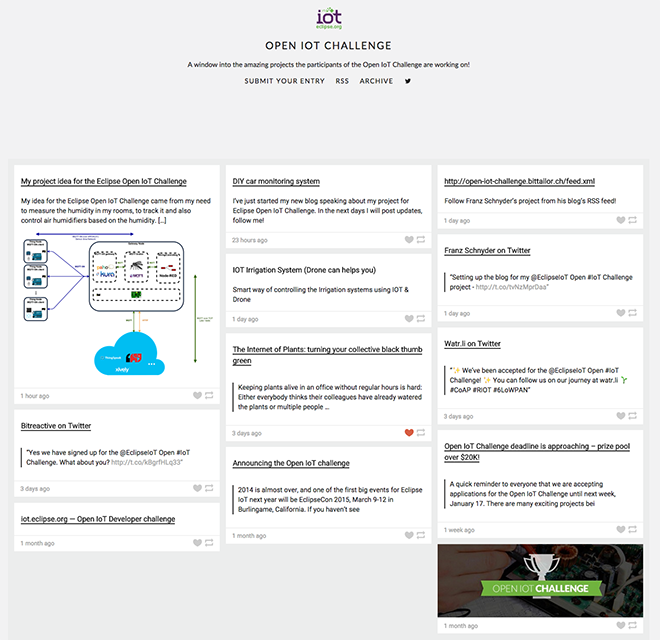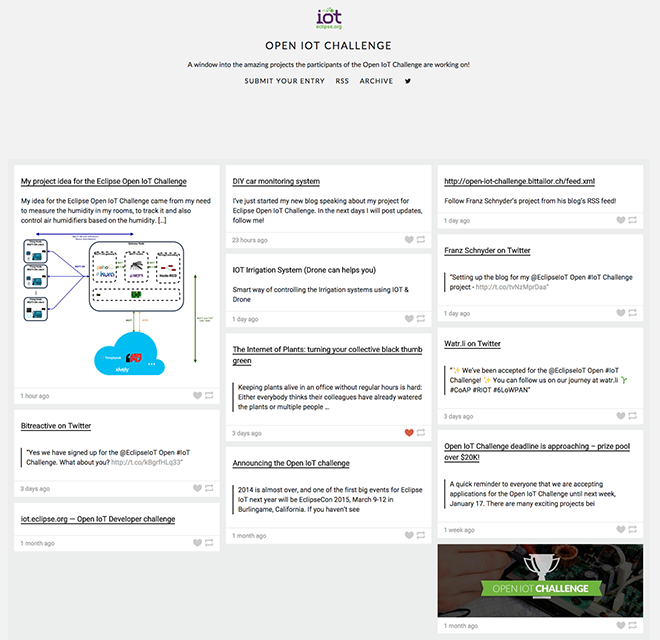 Finally, last week, we have selected 10 projects that have been awarded with a $150 gift card to help buy hardware parts for their solution. Here are the names of the lucky winners:
Davide De Cesaris
Ravi Butani
Franz Schnyder
Lotte Steenbrink
Tobiasz Dworak
Abhishek
Emir Ercan Ayar
Sergey Vasiliev
Markus Fischer
Arne Jenssen
The post The Open IoT Challenge has officially started! appeared first on Benjamin Cabé.