With EclipseCon starting in less than 3 weeks, I am starting to be really excited!
It is going to be my 7th EclipseCon in North America, and I wouldn't miss it for the world! Of course, this year we have lots of great content around IoT (more on that below), but what I really love about EclipseCon is that you get to meet all the people who make Eclipse, and more importantly those who use the technology every day. I usually enjoy discussing in the hallways as much as attending the presentations, and I am always impressed to see how many new faces I see each year!
So yes, this year is going to be packed with great IoT content, and I would highly encourage you to attend EclipseCon for the following reasons:
MQTT tutorial on Monday
You've likely heard about MQTT before. It's an open protocol for the Internet of Things that has lots of open-source implementations available as part of Eclipse Paho and Mosquitto projects.

On Monday 17th, Julien Vermillard and I are running a tutorial where you'll get to know more about the protocol, and how to use it in real-life scenarios.
Also on Monday, there is an MQTT interoperability test day, with several companies and projects testing their clients and server implementations against each other.
Hackathon on Tuesday
On Tuesday 18th, if you have spare time in-between the regular sessions and the Vert.x Day (which I am really looking forward to since I really want to learn more about it), you may want to attend the annual Hackathon.
It's a great opportunity to meet with Eclipse committers and fellow contributors, and I really hope to see many bugs fixed by newcomers during that day! I will definitely attend and you sould certainly come talk to me if you are interested in contributing to the Eclipse IoT projects and don't know where to start. By the way, several other committers from the IoT space should be there too!
IoT day on Wednesday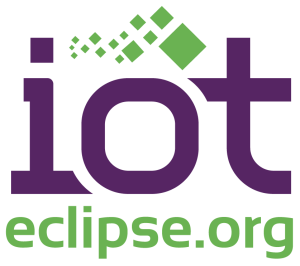 Whether you are still wondering what the heck is the Internet of Things, or you have sort of figured it out already, then I am happy to announce that we have a really good mix of talks lined up for the IoT day on Wednesday 19th!
If you want to learn more about the challenges of building IoT solutions, and get answers to the following questions:
…and many more, then I highly encourage to participate!
You can register for the IoT day only for $200, although I would highly encourage you to stay for a bit longer!

The post IoT at EclipseCon 2014 appeared first on Benjamin Cabé.