During the weekend of February 1st, I had the opportunity to attend FOSDEM in Brussels.
It was only my second year but it's definitely one of the events I enjoy attending the most: the crowd is very diverse and very curious, there are tons of talks that you can attend (if you can get a seat in the room – most of them are simply overcrowded), and the Belgian food is yummy!
I spent most of the weekend on the Eclipse Foundation booth where together with Mike and Julien, we were showing Eclipse IoT technologies live.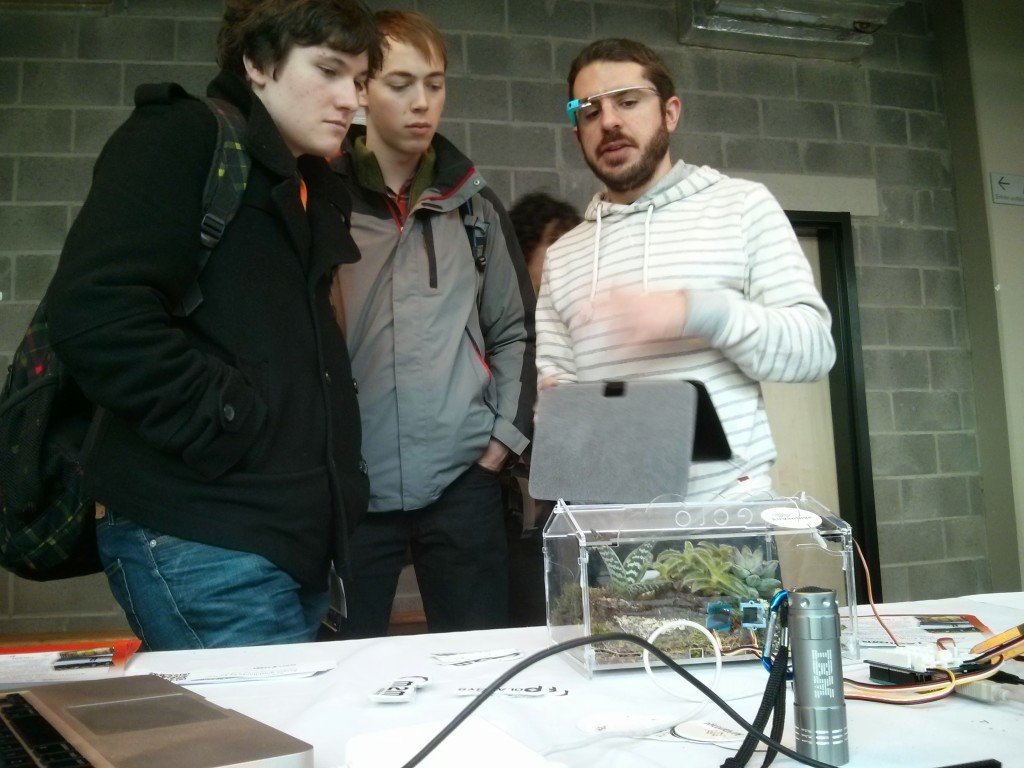 We've been asked several times what were the details of the setup and where one could find the source code, so here they are, with links to Github repos and gists:
A bunch of sensors attached to an Arduino, with a very basic sketch dumping sensor data to the serial port,
A BeagleBone Black running  Eclipse Orion and a very simple NodeJS app that uses MQTT.js for communicating with the Mosquitto broker that is hosted on iot.eclipse.org,
And last but not least, an Android Nexus 10 tablet that runs an augmented-reality app for displaying real sensor values in a pretty cool way
Check out this cool 3-min video by 101blog (thanks again for the impromptu interview!) of the aforementioned setup in action.
The post Eclipse IoT demo at FOSDEM appeared first on Benjamin Cabé.